Let us help you drive your financial success.....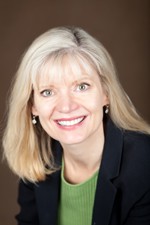 Invest, Insure, Accumulate and Protect
We're here to help educate you about the basic concepts of insurance and financial management; to help you learn more about who we are; and to provide easy access to market performance data. Here you will find financial calculators that can help you get a clearer picture of where you stand and where you are headed. There is a research library along with newsletter articles on a wide range of topics. You can even request a quote for an insurance or investment product. TereTTThese tools are here to further your understanding of the financial concepts behind insurance, investing, retirement, estate planning, and wealth preservation. 
You can also learn more about our firm, the products and services we offer, our qualifications and more.  
We hope your visit will help you understand the opportunities and potential rewards that are available when you take a proactive approach to driving your personal financial situation.
 We wantWePlease take advantage of this resource and visit us often, as we are constantly adding new information to help you stay up to date in this rapidly changing market place.
If you have a specific question or want more information, click on the Contact Us or call us at 303 448-0323. We look forward to hearing from you.
A look at the issues behind the trade war with China, as well as who will carry the costs of the tariffs and the potential effect on the U.S. economy.

Seven classic quotes about investing from successful investors, economists, and other insightful thinkers.

Younger baby boomers may be facing a more challenging retirement landscape than older members of the generation, according a recent survey.

Covered by Medicare? Discover how observation status can impact your out-of-pocket costs and eligibility for post-hospital skilled nursing facility coverage.
Will you be able to afford nursing home care?

A balance sheet summarizes your assets and liabilities and reveals your net worth.

How much Disability Income Insurance do you need?

How much can you afford to pay for a car?